Estate planning attorneys know just how often blended families find themselves embroiled in disputes.
For example, when the couple fails to address what will happen after the first spouse dies, the "blend" can become a  huge headache.
These headaches are more likely to occur when spouses marry after their separate children are already adults, don't live in the parents' home and have their own lives and families.
In these, the spouse is seen as the parent's spouse, rather than the child's parent. This is a different relationship from long-term blended families where the stepparent actively raised the children and where the parents consider all of the children as their own.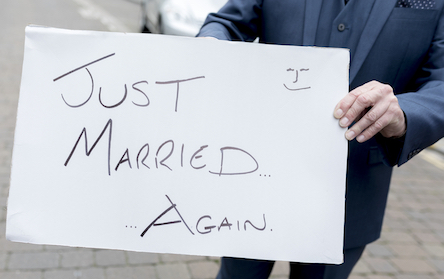 There may be concern about the surviving spouse changing beneficiaries and depriving the other spouse's children of their inheritance. When relationships between spouses and stepchildren are not good, estate planning must proceed as if the relationship between stepparents and stepsiblings will evaporate on the death of the natural parent.
If one spouse's intention is to leave all of their wealth to the surviving spouse, the plan must anticipate trouble, even litigation.
In some families, there is no intent to deprive anyone of an inheritance. However, failing to plan appropriately—having a will, setting up trusts, etc.—is not done and the estate plan shuts the grown children out.
Most people don't intend to disinherit their own children or their stepchildren. However, this occurs often when the spouses neglect to revise their estate plan when they marry again, or if there is no estate plan at all.
It's important for the will, trusts and any other estate planning documents to define the term "children" and in some cases, use the specific names of the children. This is especially important when there are other family members with the same or similar names.
As long as the parents are well and healthy, estate plans can be amended. If one of the parents becomes incapacitated, changes cannot be legally made to their wills. If one spouse dies and the survivor remarries and names a new spouse as their beneficiary, it's possible for all of the children to lose their inheritances.
An estate planning attorney has seen many different versions of this and can create a plan to achieve your wishes and protect your children.
A final note: be realistic about what may occur when you pass. While your spouse may fully intend to maintain relationships with your children, lives and relationships change. With an intentional estate plan, parents can take comfort in knowing their property will be passed to the next generation—or two—as they wish.